3D Scanning Capsule Collection for Palace x Pez Skateware Collab
by
3D Scanning Capsule Collection: Palace's top skateboarders in their new collaboration with rave artist Steven 'Pez' Perry.
Fresh off the back of its running capsule with Adidas, Palace returns for Winter 2021 with its latest seasonal collaboration alongside legendary British rave artist Steven 'Pez' Perry.
With its usual irreverent Britishness and iconic graphics, this Palace collab does not disappoint.
Form Capture 3D scanned Palace's top skaters wearing the new collection to be used in a Pez inspired video campaign, created with Ben Swannick of Studio Dosage.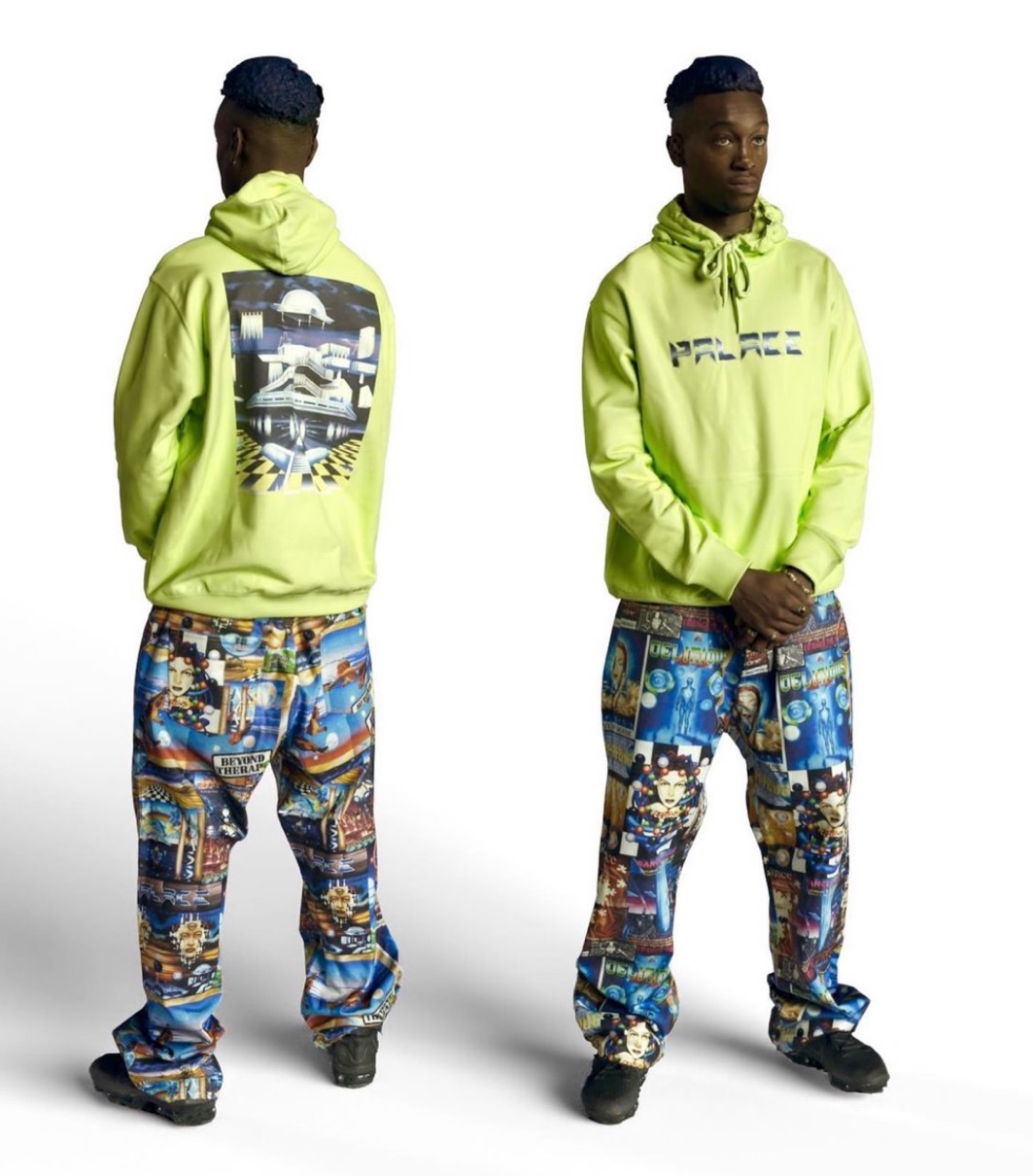 About Pez

The colourful surreal illustrations and paintings produced by Pez have become synonymous with Urban Britain and Club Culture. A prolific young artist at the peak of his work for clubland (1989-2000) Pez created a look that is instantly recognisable.

Originally inspired by Hip-Hop culture and the publication of "Subway Art" (Martha Cooper, Henry Chalfont) he launched his career as a Graffiti Artist (1986) with his tag or nom de plume 'Pez' derived from his surname Perry.

This was followed by a dance music revolution, a creative and cultural explosion of the late 1980's early 90's. It was during this roller coaster period that the images we associate with Pez were created. Instead of reaching people via graffiti he created artwork for the use on club flyers which were seen by hundreds of thousands of people every week and unknowingly sewing his art into the fabric of UK dance music culture.
Now, teaming up with Palace, the duo celebrate some of the artist's most iconic works — including a vibrant flyer design that decorates a head-to-toe denim look — as well T-shirts, hoodies and caps, and a selection of MA-1 bomber jackets featuring an embroidered Palace twist on the 'Pezman' character.
About Palace

Palace Skateboards (or Palace) is a London-based skateboarding and clothing brand established in 2009. The brand was founded by Levent Tanju and his skate team, the Palace Wayward Boys Choir and Gareth Skewis.
Palace is heavily influenced by pop culture and 1990s style, along with a raw, grainy VHS aesthetic.

In the late '00s, Lev Tanju and a number of other London skaters were living in a squat flat in Waterloo near London's iconic Southbank skate park. Ironically referred to as 'The Palace', the squat's regular inhabitants became jokingly known as the 'Palace Wayward Boys' Choir', a play on the Victorian religious charity organizations you'd expect to read about in a Charles Dickens novel. When Tanju decided to start his own skate brand down the line, the name was obvious; Palace.

From humble beginnings selling t-shirts in a handful of London stores, Palace has erupted into one of the biggest streetwear brands in the world.