3D scanning clothing for Selfridges new denim campaign with Jamie-Maree Shipton.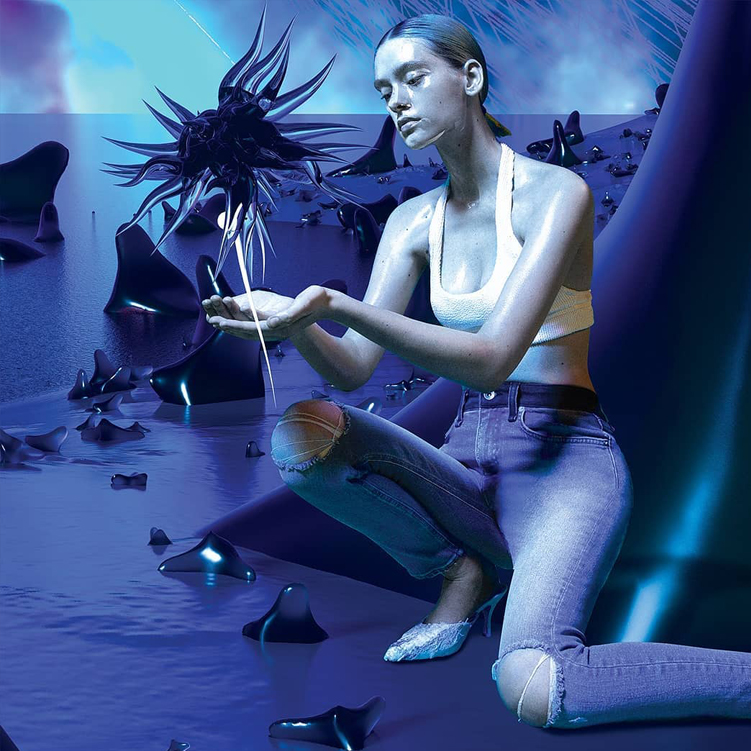 We were hired by Selfridges to 3D scan clothing for their new conceptual campaign for their new look denim department.
The project brought the wearer into an imagined future, where they could become one with their chosen denim garments.
We were 3D scanning clothing from Selfridges impressive roster of designers on models, which were then integrated into stills and videos, to create the ultimate campaign.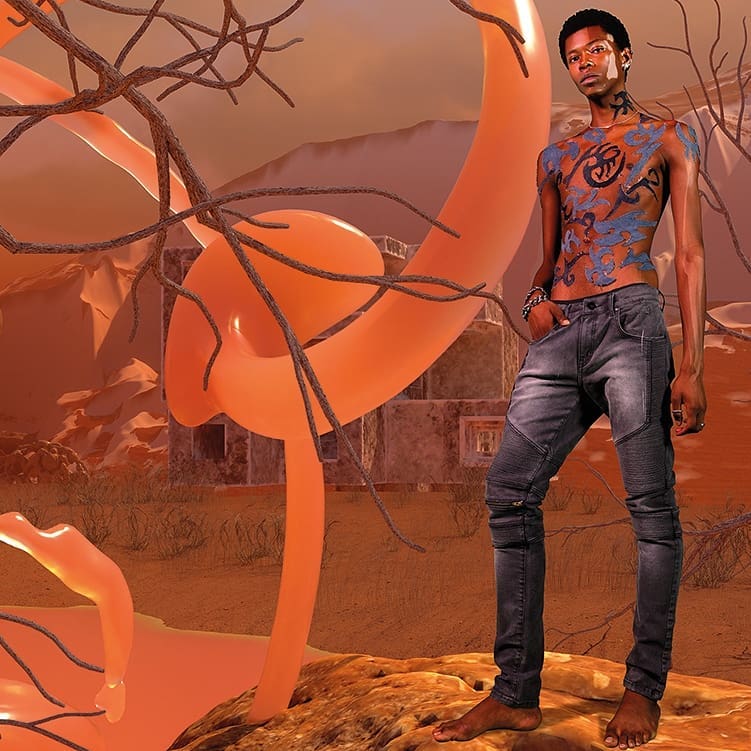 We're at the dawn of a new fashion landscape, where 3D design makes virtually anything possible.
The New Order is Selfridges creative campaign exploring the future of fashion and retail through the medium of digital art.
The looks were expertly translated into three different settings by Studio Dosage, each giving the denim different qualities.
A technology saturated, cells only environment, a Mad Max inspired dystopia and finally, a lush utopia.
About Studio Dosage

Studio Dosage is an indie film making and animation brand led by Ben Dosage. Creating cutting edge striking 3D imagery for multiple industries including fashion, art, advertising and science communication.

Their previous clients include Dua Lipa, Stefflon Don, Universal Records, BBC, Dazed Beauty, HTC, Selfridges and many more.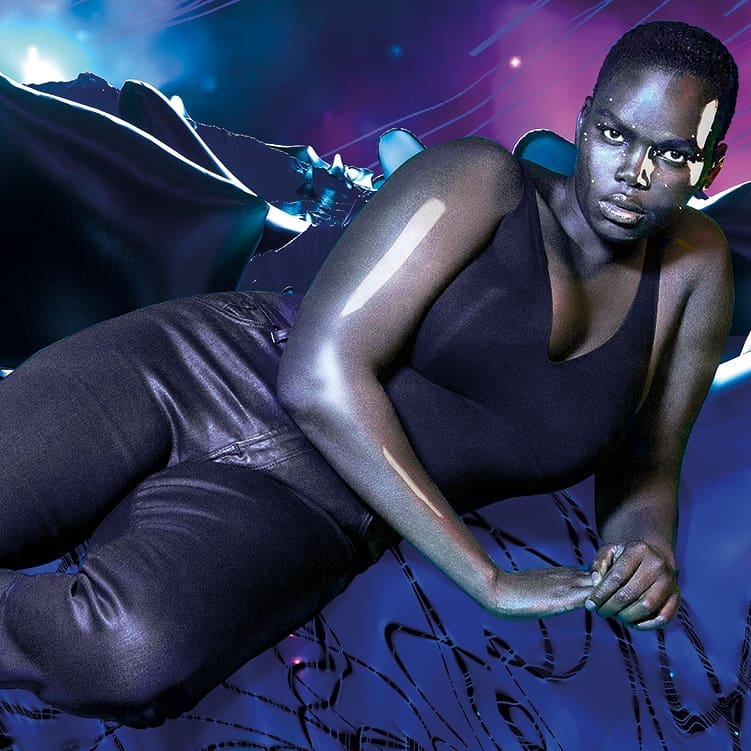 'It's no longer just about how we present the final image of clothing and how it's supposed fit; it's really about what an outfit can mean, and where and how you can wear it. We're seeing concepts like digital/holographic fitting arise, where the shopper doesn't even need to physically try on the pieces. In the future, perhaps it will no longer be our physical selves we style and present, but an avatar or AR version. We'll be able to style ourselves without limits.' – Jamie-Maree Shipton
About Jamie-Maree Shipton

Arriving in London as a virtual unknown in 2017,  Shipton has grabbed the attention of the industry with her wildly colourful creative direction and styling, all of which is underscored by a passion for talent-spotting and elevating emerging designers, models and creatives.

Since 2018, the upmarket department store chain Selfridges has had Shipton on speed dial for a range of duties, including the development of new retail concepts and digital campaigns, visual merchandising for window displays and, most notably, dispatching her to the world's style capitals as a roving fashion editor and digital content creator during Fashion Month.

"They are pretty much like my family," says Shipton of Selfridges. "I'm their Fashion Week editor. I cover the shows, I curate the content. I write, but more on the social side. We're putting up [Instagram] Stories … I'm always kind of using my journalistic sense to inform as well as visually conceptualise. … I go to the showrooms, consult with the buyers a little. It's a lot."
Full Credits:
Creative Direction: Jamie-Maree Shipton
Photography and Extra Direction: Lusha Alic
Scanning: Form Capture
Makeup: Scarlett Burton
Hair: Joe Burwin