3D Scanning Art Fabrication | Thomas J Price Hackney Windrush Sculptures.
by
3D Scanning Hackney residents for art fabrication: Thomas J Price's Hackney Windrush Sculpture Commission.
3D Scanning art fabrication Thomas J Price.
Last year, we worked with the artist Thomas J Price to produce an artwork for the 2022 Hackney Windrush Commission, 'Warm Shores'.
"It's not a monument, it's a celebration,"

Thomas J Price
We scanned over 30 Hackney residents with a personal connection to Windrush, from which Thomas created two sculptures as a permanent celebration of them.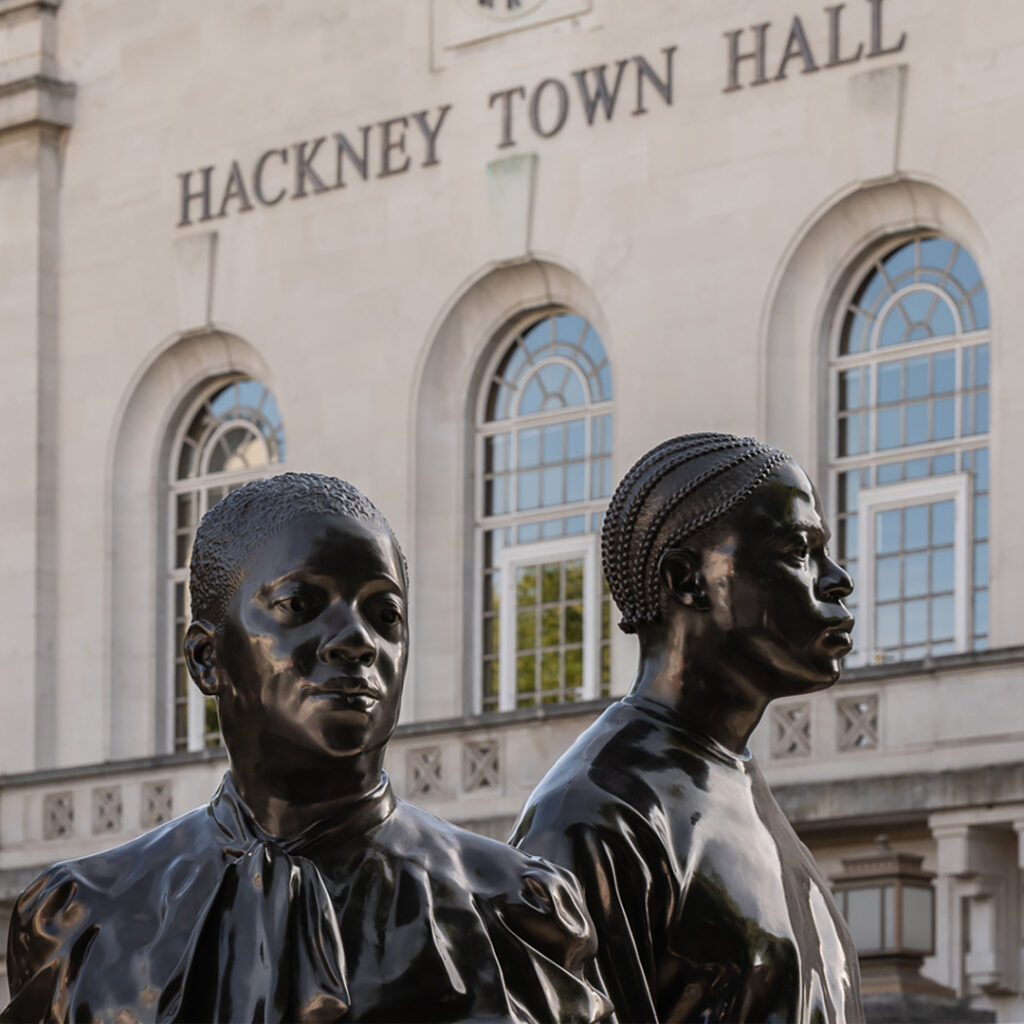 Price invited participants ranging from 20 to 91 years old whom he interviewed, and were then 3D scanned, capturing their stature, stance, clothing, features and posture to inform the two constructed characters.
'At 8.7ft and 9ft, Price's sculptures are not just beautiful, but spectacular. Such size, and their being bronze – a material emphatically linked to representations of power – toys noisily with notions of status and authority, but even though the figures take up, and really claim their space, the honesty of their depiction, together with their everyday clothing, also makes them seem weirdly vulnerable.'

'It was impossible not to be moved by seeing those who participated in the making of Warm Shores see the work for the first time. There were some tears but the atmosphere was joyous, with a touch of happy disbelief. Even Price seemed overcome by the enormity of the occasion. "It's taken so much to get here," he said. "It's incredible, in terms of what I wanted my practice to move towards and achieve. To have a council commission feels surreal and gives me hope that people are starting to come around to discussions about the awareness of how we see each other and who is given space to just exist as human beings.'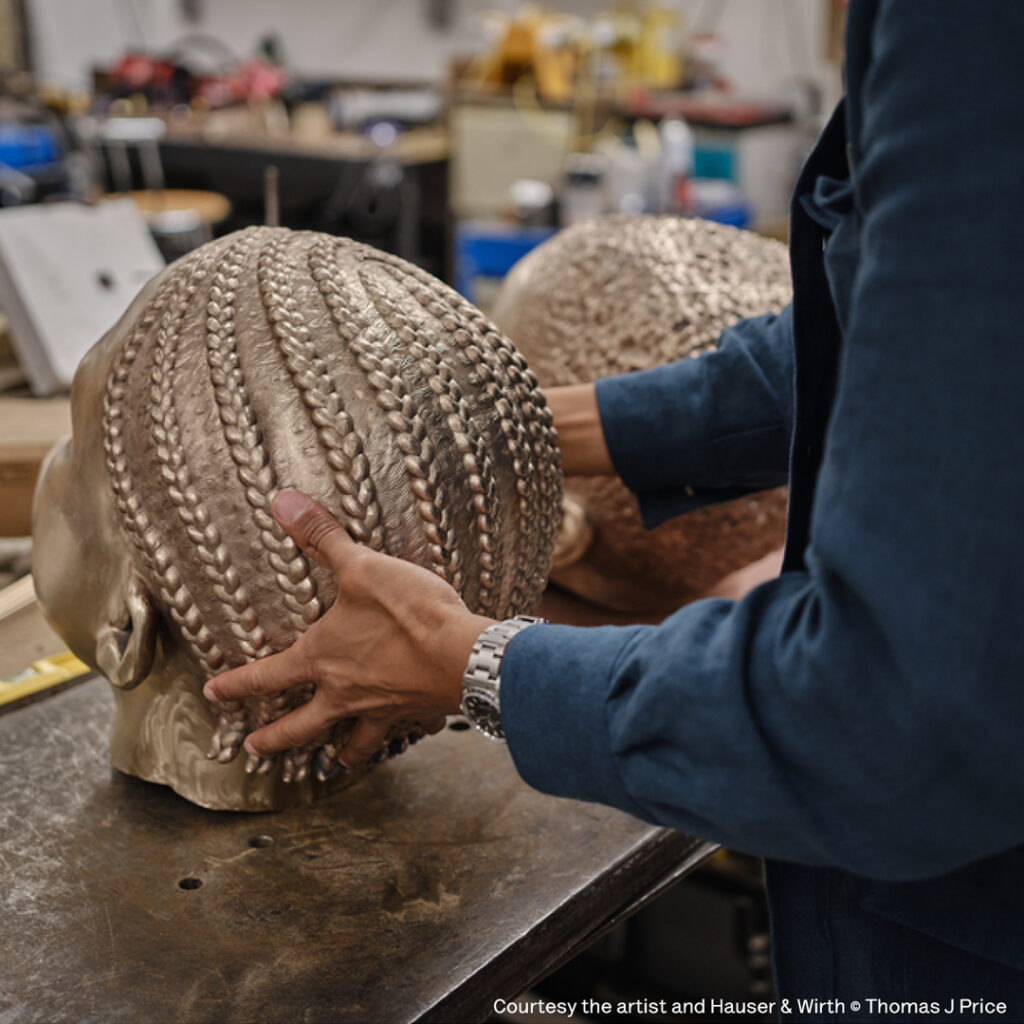 About Thomas J Price

Price's work across media, encompassing sculpture, film and photography, is engaged with issues of power, representation, interpretation and perception in society and in art. From his early performance piece, "Licked" (2001) to more recent large-scale "abstract" bronzes, Price has always utilised methods of presentation, material, scale, and detail in order to challenge viewers' expectations and assumptions.

As an artist who is primarily led by concepts, Price has long been exploring the use of "figurative" sculptures as a device to engage with viewers in specific ways. These sculptures function as psychological portraits, depicting imagined subjects, whose features are in fact an amalgamation of sources: observed individuals, 'types' represented in the media, and ancient, classical and neoclassical sculptures. In this way the works ultimately serve as psychological portraits of us, the viewers, by revealing our socially learned attitudes and understandings as we create identities for the depicted characters.

Importantly, Price's practice extends beyond a strategy of figuration. In one example, sculptures of polished bronze are luxurious and monumental, first appearing to be abstract and rooted in the history of 20th century sculpture. They challenge our artistic institutions and the traditional holders of power to create an alternative narrative that seeks to highlight the mechanisms in place that reinforce cultural values.
Full Credits:
The Hackney Windrush Art Commission is made in partnership with Create London and Hackney Council with generous support from the Art Fund.
The Hackney Windrush Commission Public Programme is supported by the Freelands Foundation.