3D Scanning Campaign for Palace x Evissu
by
SomeSuch production company hired us to do the 3D scanning campaign for the new Palace x Evissu colab.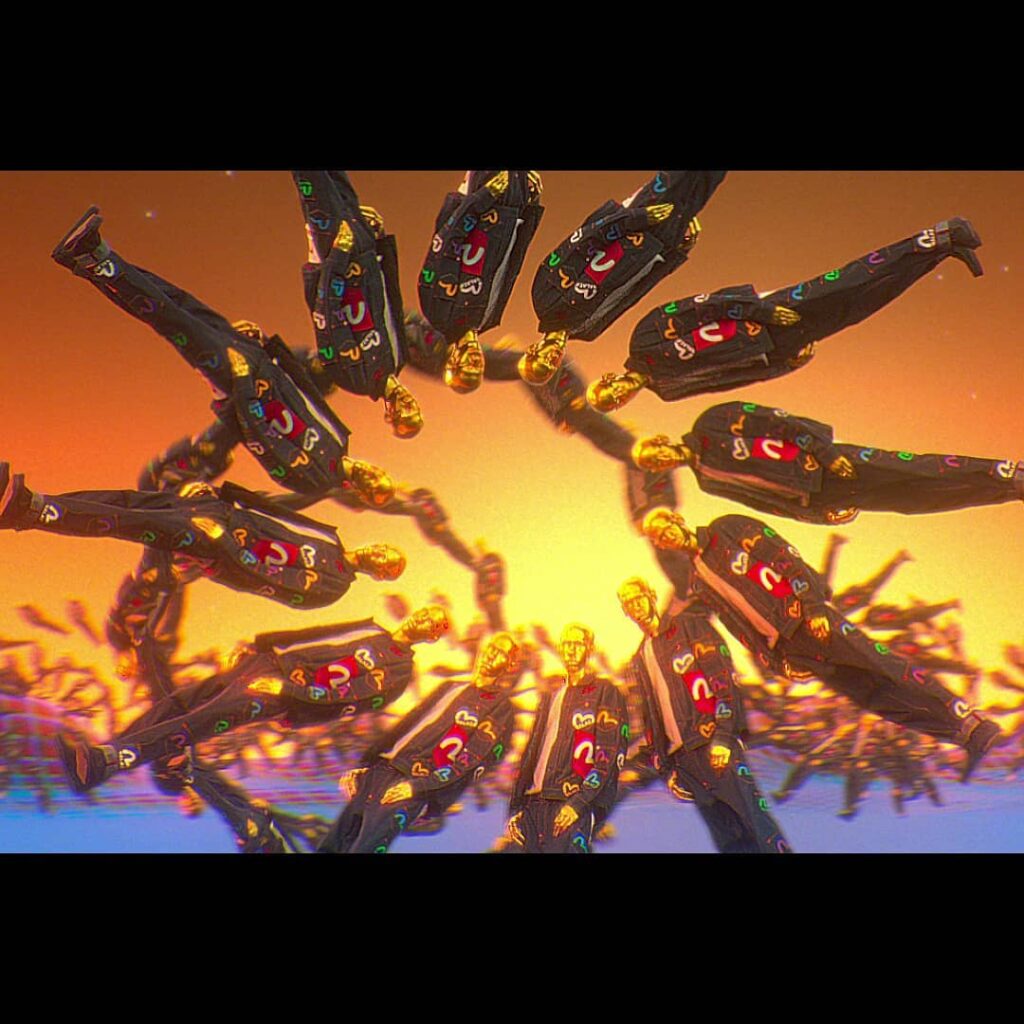 We were hired by SomeSuch production company to 3D scan the models and garments for the new Palace x Evissu collaboration campaign.
In this second collaboration with Evisu, the duo continue to pay homage to the Japanese brand's influence on the London club scene throughout the '90s and the early 2000s, with a selection of co-branded garments and accessories.
Palace skaters Lucien Clarke and Rory Milanes were scanned by us on site at Palace headquarters.
We fixed the colours and textures for the scans, creating true to life digital versions, which were then transformed into animations for the campaign launch.
Combining film, animation and 3D data, the campaign team created a CGI landscape through which Lucien and Rory's digital avatars roamed.
About Evisu

EVISU is the original denim brand to introduce premium quality Japanese selvage denim & custom distressing.

EVISU was founded in Osaka Japan in 1991 and is named after the Japanese God of prosperity Ebisu.

Initially only around 14 pairs of jeans a day were created, each one caringly hand-painted with the now famous seagull logo. EVISU captured the imagination of the detail-obsessed Japanese fashion crowd and spurred a revial of interest in vintage denim which spread around the world. Today EVISU has gained critical acclaim, as one of the ultimate denim must haves, is internationally know and embraced by both collectors and hipsters alike.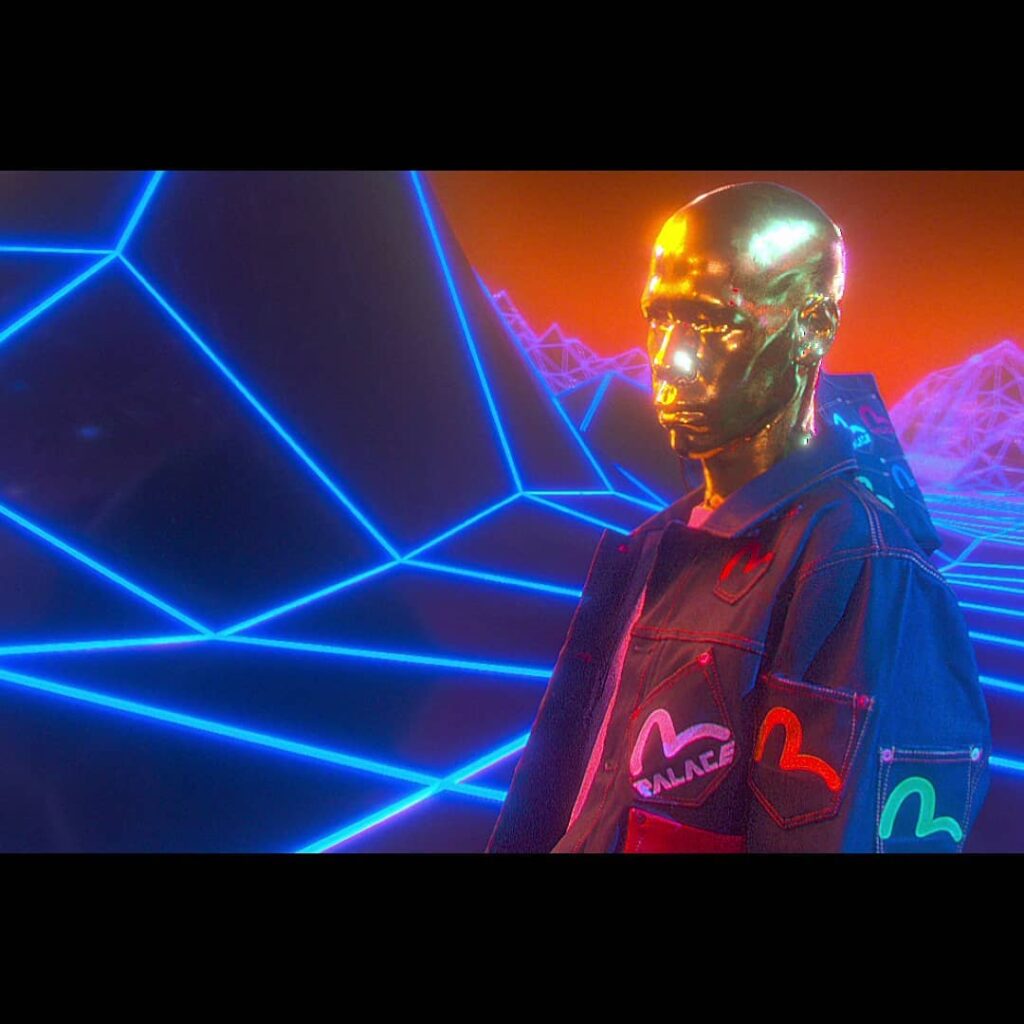 The collection is highlighted with EVISU's branding throughout. A denim jacket is contrasted with the Japanese label's logo printed in white, which is also spotted on a pair of dark blue jeans. Meanwhile, a pair of lighter jeans feature the "Gull Wing" emblem in pink on the back.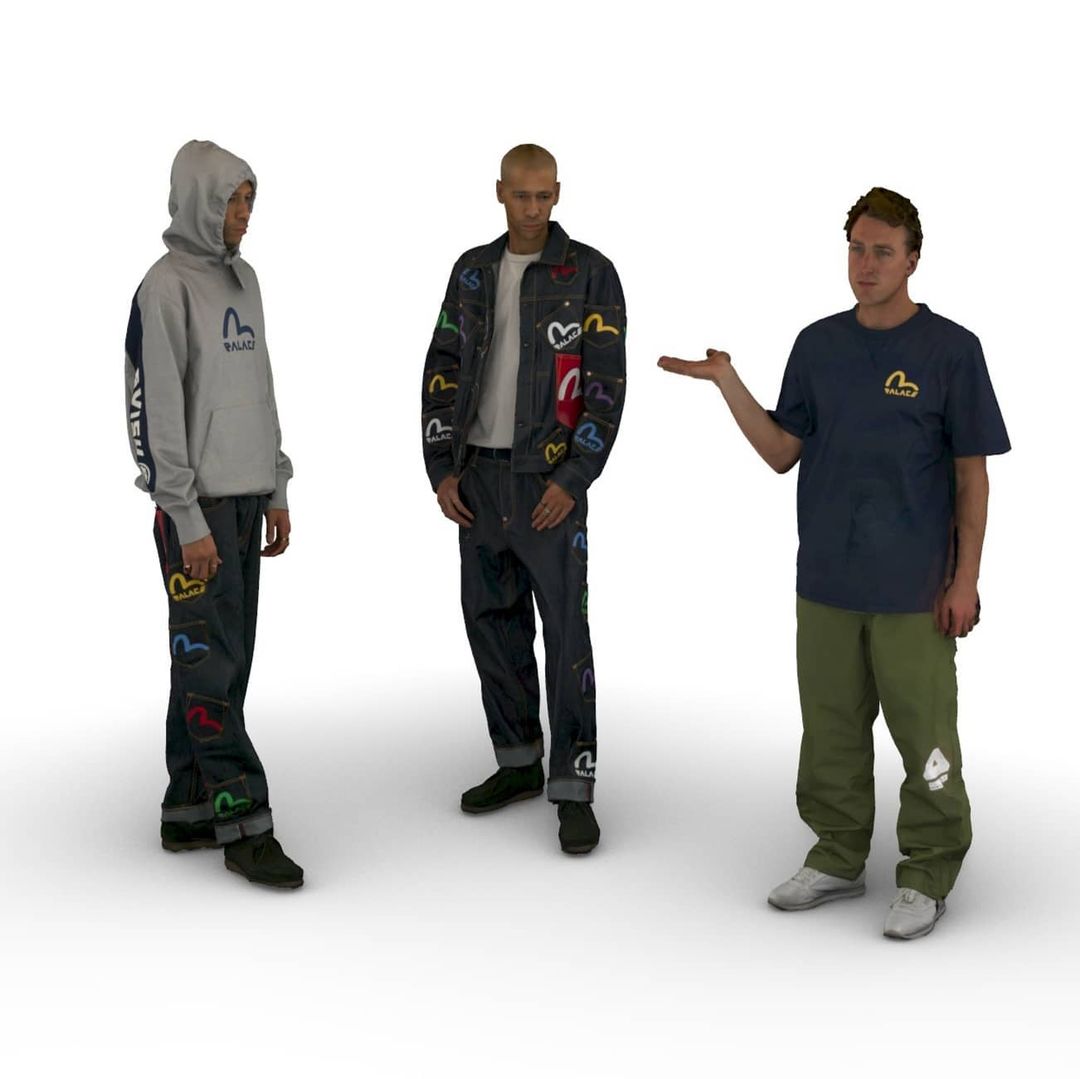 About Palace

Palace Skateboards (or Palace) is a London-based skateboarding and clothing brand established in 2009. The brand was founded by Levent Tanju and his skate team, the Palace Wayward Boys Choir and Gareth Skewis.
Palace is heavily influenced by pop culture and 1990s style, along with a raw, grainy VHS aesthetic.

In the late '00s, Lev Tanju and a number of other London skaters were living in a squat flat in Waterloo near London's iconic Southbank skate park. Ironically referred to as 'The Palace', the squat's regular inhabitants became jokingly known as the 'Palace Wayward Boys' Choir', a play on the Victorian religious charity organizations you'd expect to read about in a Charles Dickens novel. When Tanju decided to start his own skate brand down the line, the name was obvious; Palace.

From humble beginnings selling t-shirts in a handful of London stores, Palace has erupted into one of the biggest streetwear brands in the world.
About SomeSuch

Somesuch is one of the leading production companies in the world delivering progressive, award-winning commercials, music videos, branded content and films globally.

Established in 2010 by co-founders Sally Campbell, Tim Nash and Nick Gordon, Somesuch rapidly rose to international recognition, building a reputation for producing award-winning work for high-profile clients including Facebook, Libresse, Apple and Nike.