3D Scanning for Fashion Film with Gareth Pugh, Nick Knight and Jon Emmony
by
Form Capture 3D scanned Gareth Pugh's 2020 collection for London Fashion Week and his film presentation 'The Reconstruction'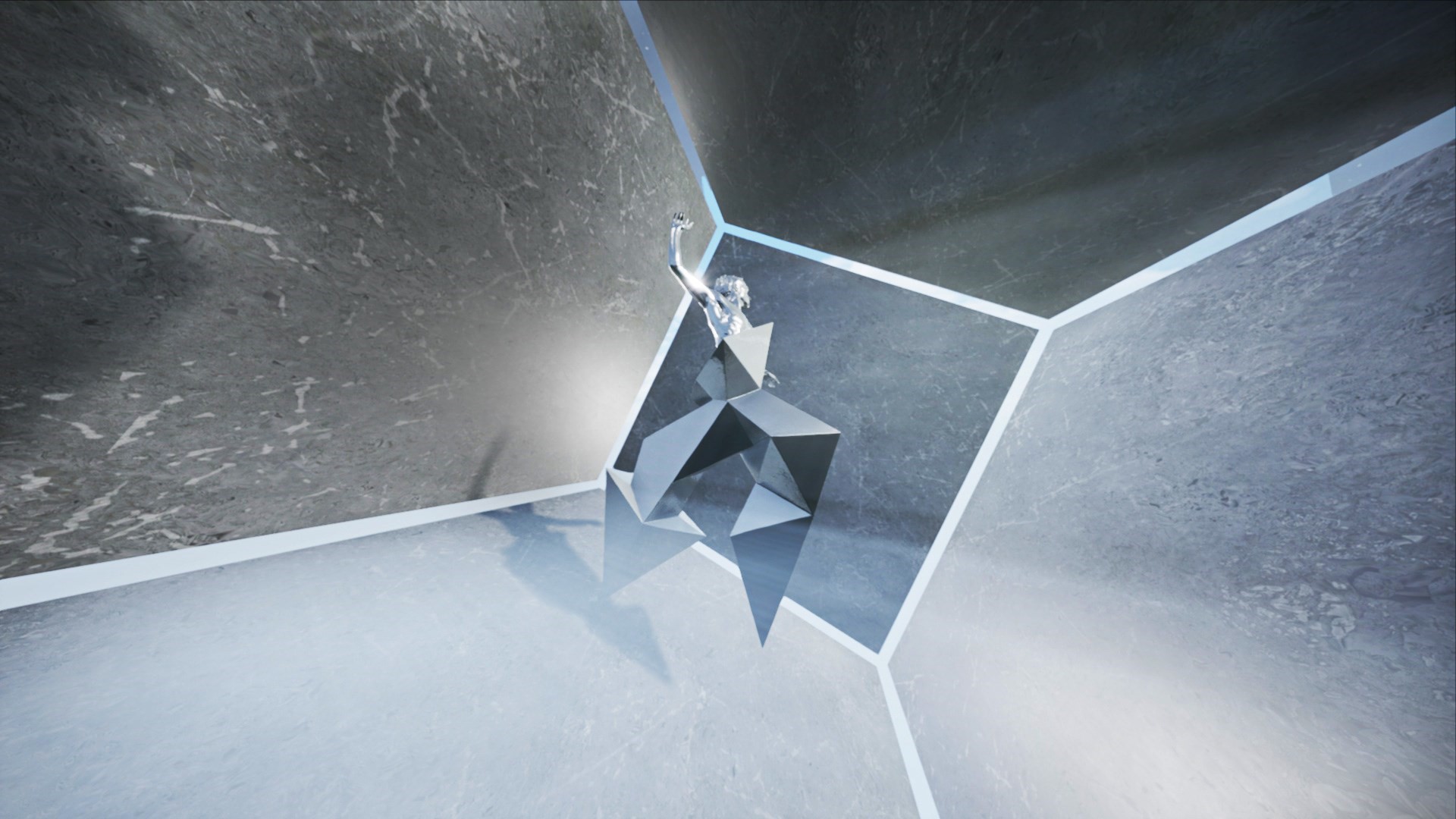 Form Capture utilised 3D scanning for Fashion Film at London Fashion week 2020. We went on site at Nick Knight's ShowStudio to create digital versions of an exciting lineup of talent, including the Royal Ballet principal dancer Matthew Ball, the models Maggie Maurer and Georgia Moot, the artist and activist Sakeema Crook and the musicians Rina Sawayama and IAMDDB.
Following a two year hiatus from the official schedule, Gareth Pugh returns. The designer launched their new collection via The Reconstruction, a multidisciplinary art project celebrating the connections between fashion, music and film.
To mark the occasion, Pugh teamed up with long-standing friend and collaborator Nick Knight, and visual artist Jon Emmony, on a visual concept album and series of digital landscapes. The project also features a documentary revealing the inspirations behind the collection, created by Pugh's husband and co-creative director Carson McColl.
As a response to the state of the world in the middle of the pandemic, "The Reconstruction" was presented through two fundraising streams providing direct support to Refuge, the UK's lead charity in preventing domestic violence and dealing with its effects.
Speaking on the adverse times the creative industries were facing, Pugh noted: "Naomi Klein speaks about the idea that in times of crisis, seemingly impossible ideas become possible. Right now, there are no rules. There are no limits. We are being offered an opportunity to invent the future."
About Gareth Pugh

Gareth Pugh is a fashion designer who has received global recognition for both his outlandish club wear and his novel approach to redefining modern luxury.

Pugh's designs such as his famous inflated balloon garments are inspired by shape, proportion and process. He has shown at London Fashion Week as part of Fashion East and was awarded New Generation sponsorship to show in Autumn/Winter 2006.

In 2018, Pugh and his long-time partner and co-creative director Carson McColl founded the London-based independent creative studio Hard + Shiny. Built on the legacy of Pugh's ready-to-wear fashion label, Hard + Shiny specialises in fashion, film, stage design and experiential entertainment.
Pugh's new season invention took the form of a huge portfolio of creative output contributed to by a diverse ensemble cast of artists from a multitude of disciplines, with the designer's edition of 13 looks at its centre.
Instead of a runway show, Pugh presented his work and that of his collaborators at an exhibition opening in Christie's in St. James utilising 3D Scanning for Fashion Film.
The elements of what Pugh calls a "visual concept album" were shaped around his 13 looks, each of which is inspired by a song. These looks have been photographed by master image-maker Nick Knight of ShowStudio, who has also overseen the shooting of 13 short films to accompany each image and piece.
About Jon Emmony

Jon Emmony is an image and film maker. Emmony graduated with a degree in Photography and went on to intern at SHOWstudio before joining the team full time in 2011.
Emmony was SHOWstudio's Digital Art Director from 2011 to 2016.
Although hailing from a photography background, 3D animation has always been a point of interest for Jon Emmony, a London-based digital artist and art director.

Now freelance, Jon has been able to lend his digital skills to a wide mix of projects, working with the likes of Balenciaga, Nowness, Dazed Beauty, Selfridges, Nike, The Horrors and Novembre Magazine. He describes his work as one that involves an infinite amount of possibility.
About Nick Knight

Nick Knight is among the world's most influential and visionary image makers and the founder and director of award-winning fashion film website SHOWstudio.com.
He has consistently challenged conventional notions of beauty and is fêted for his groundbreaking creative collaborations with leading designers, including Yohji Yamamoto, John Galliano and Alexander McQueen.

His first book of photographs, Skinheads, was published in 1982, winning a DandAD award in 1996. He has since produced a twelve-year retrospective titled Nicknight, Flora, a series of pressed flowers and plants from the Natural History Museum, and Nick Knight, a retrospective monograph published by Harper Collins in 2009.
Full Credits:
Project Direction: Gareth Pugh & Carson McColl
Artwork: Jon Emmony
CGI Assistance: Ryan Vautier
3D Scanning: Form Capture & Target3D