3D Scanning Garments in Unreal Engine for DBLG x Harrods menswear department
by
DBLG's Campaign for the redesigned Harrod's Menswear department using 3D Scanning Garments in Unreal Engine.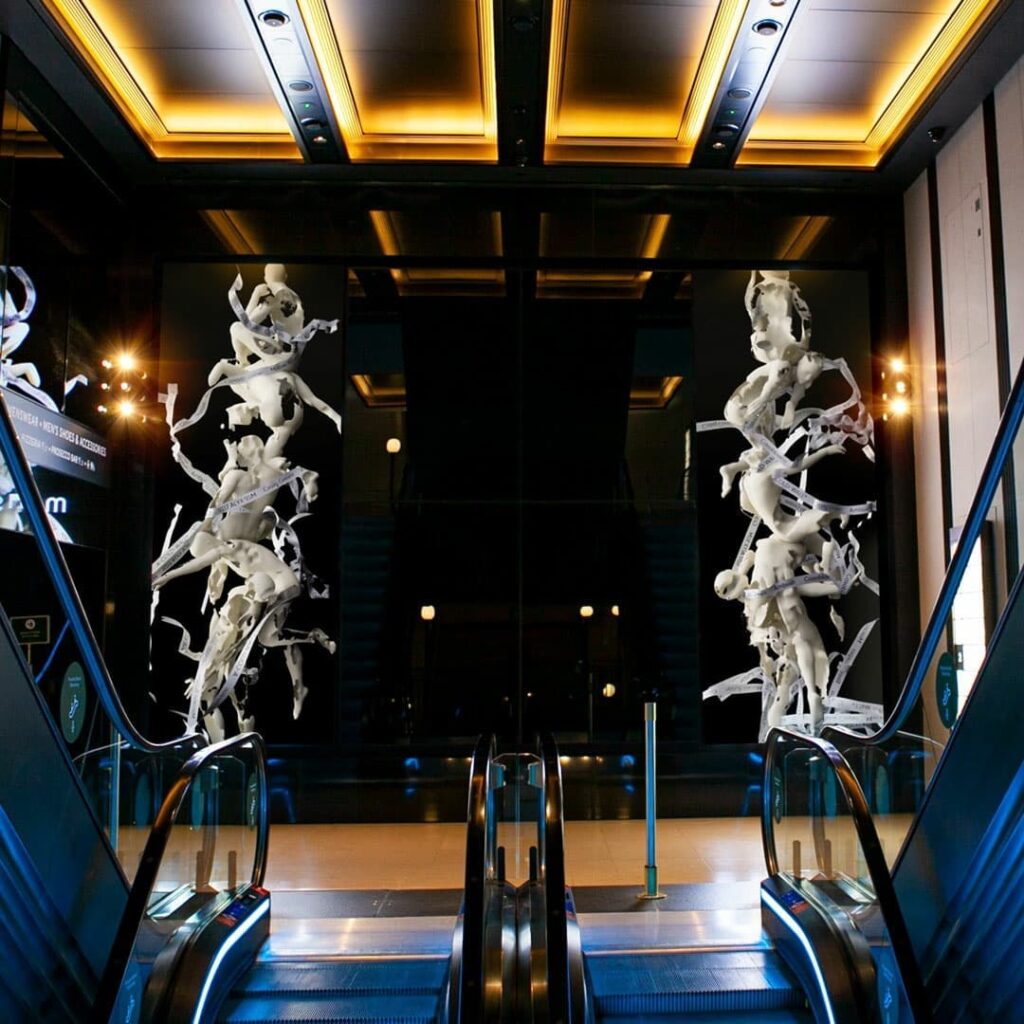 We were commissioned by the advertising agency DBLG for our skills 3D scanning garments in Unreal Engine for their fresh new take on Harrods' Menswear Department.
In light of the pandemic and new social distancing restrictions on face-to-face shoots and filming, 3D scanning was the obvious answer, and we were able to utilise the technology to help create images for a 360° campaign, including films for a full window and screen takeover in store.
During this unprecedented period of restricted face-to-face contact, real-time technology has provided a lifeline that enables brands to continue putting out marketing content, utilising 3D scanning garments in Unreal Engine.
Fashion has long used technology to push boundaries, from Helmut Lang's ground-breaking use of the internet to present a collection in 1998, to Lil Miquela and Shudu promoting brands to millions of Instagram followers today.
Now, the same type of technology behind digital human influencers is being used to create stunning marketing campaigns for forward-thinking fashion retailers.
Harrods in London is a case in point. It's approaching two hundred years since the world-famous store first opened its doors. Since then, Harrods has developed a reputation for innovation—including commissioning one of the world's earliest escalators—so it's no surprise to see this retailer adopt brand new production techniques for a visual overhaul of its menswear department.
As part of a full 360° campaign, Harrods customers are now presented with real-time-rendered CG versions of the store's latest menswear lines in ethereal, Dali-esque landscapes.
The surface of the cloth was a key part of the concept for the piece, which was inspired by the distinct marble checkerboard motif found in the menswear department on the 2nd floor, so it was crucial to be able to capture these qualities in high detail and quality, so they could then be further manipulated.
We were 3D scanning garments in Unreal Engine, from forward thinking brands such as A-Cold-Wall*, 1017 ALYX 9SM and Craig Green. These were then integrated with ground breaking real time render technology, to design epic landscapes and sculptures and create a bespoke visual language.
These scans were then imported into Cinema 4D and Houdini before being animated, textured, and lit within Unreal Engine.