Nike x Dazed Beauty – Galaxy 720 – Carlos Saez
by
Our 3D scanning services were used in the latest Nike x Dazed Beauty advertising animation by artists Carlos Saez and Sevi Iko Dømochevsky
3D scanning trainers for advertising animation
We used 3D Scanning to capture Air Max 720 trainers for artists Carlos Saez and Sevi Iko Dømochevsky to use in the latest Nike x Dazed Beauty advertising animation. 3D scanning trainers is a great way to quickly prepare your product for advertising animations.
Client: Dazed Beauty – Nike
Artist: Carlos Saez and Sevi Iko Dømochevsky
Job Specification: 3D Scanning Airmax 720 trainers for use in sponsored social media animations. The trainers were colour 3D scanned using our structured light scanners and CAD fixed for digital use.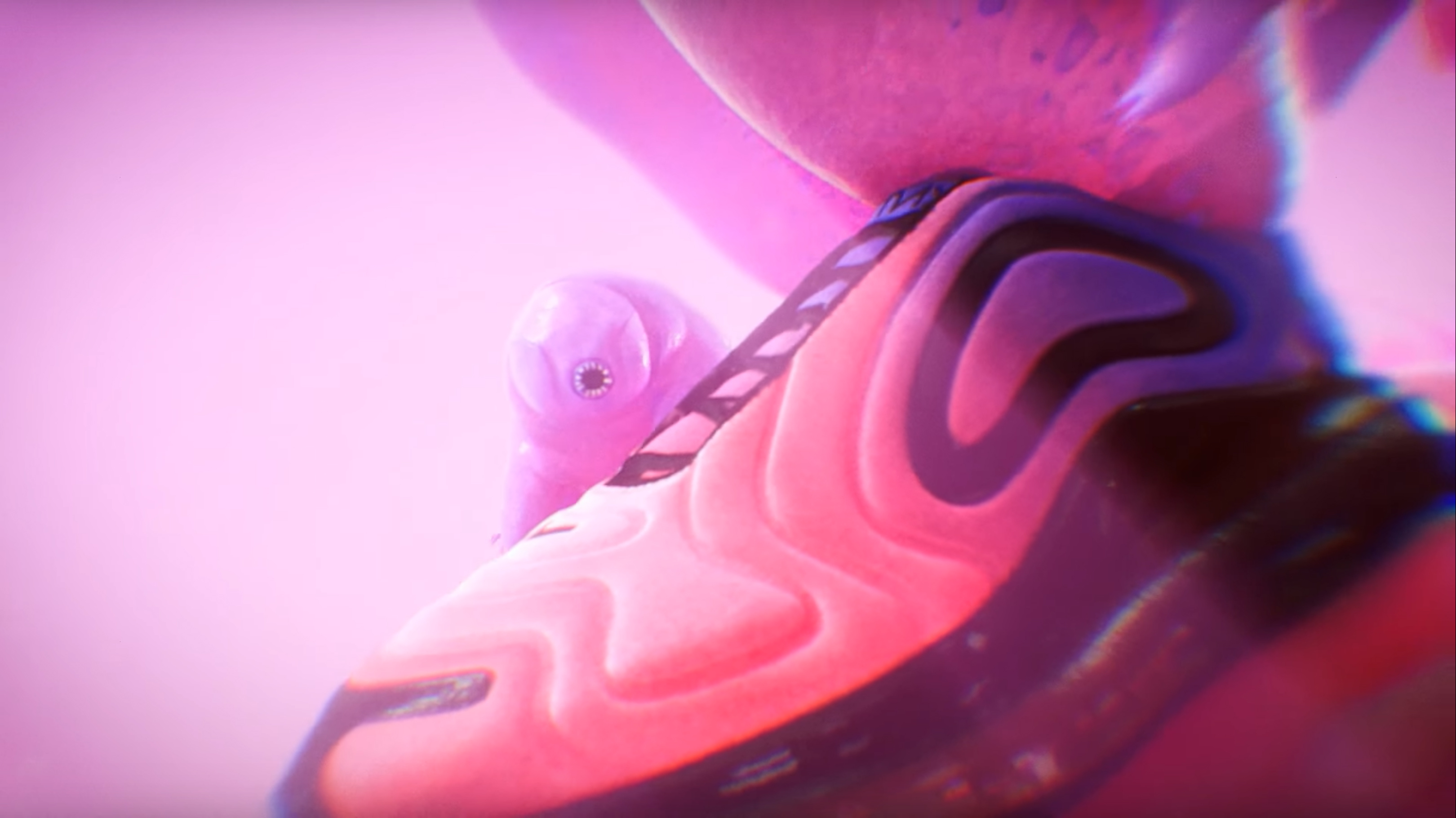 Have a look at more of Carlos and Sevi's work.
Check out the Galaxy 720 piece over on the Dazed Beauty site.
And see the 3 other animation here, here and here.
Somewhere out there, in a galaxy far away, four pairs of Nike's newest edition of the Air Max trainer orbit the digital ether. The Nike Air Max 720 has the biggest air pockets in Air Max history and is made of more than 75% recycled manufacturing waste. Colourful, collectable, and positively anti-gravity with every spring of their step, the brand new 720 now adorns the hoofs, pads and paws of a gaggle of extraterrestrial lifeforms and cyborg specimens. We sent four of Dazed Beauty's favourite digital artists on a quest to document these beings as they tested out the trainers.

This is what they found.

Galaxy 720 – Dazed Beauty
---
Full Credits:

Artists: Rick Farin, Darío Alva, Carlos Saez and Sevi Iko Dømochevsky, Sucuk und Bratwurst.
3D scanning and CAD edits: Form Capture
Words: Nellie Eden
Creative Directors: Isamaya Ffrench and Ben Ditto
Editorial Director: Bunny Kinney
Project Director: Simone Sebastian
Producer: Giuditta Dallerba
Managing Editor: Amelia Abraham